tcShipping: Packing software and shipping software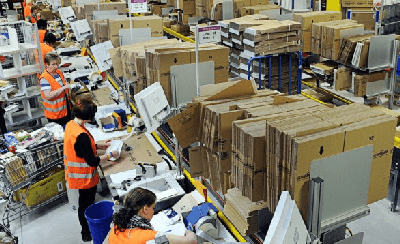 tcShipping is the packing and the shipping software of the warehouse management system «Toucan-WMS». It is a mobile application that allows you to organize the shipment of orders according to the destination and the carrier, to verify that the orders are shipped in full (identification of each pallet or parcel composing an order) and ensures the traceability of the shipments.

The packing software tcShipping allows the registration of the SSCC (Serial Shipping Container Code), the sequential number that uniquely identifies each shipping unit (package, pallet, etc.).

The shipping software tcShipping allows the registration of tracking data: Name of the transport company, tracking number of each shipment unit, etc.



Main features:
Request to print delivery notes
Request for printing of SSCC identification labels
Request for printing of shipping labels
Recording of the SSCC identification numbers that make up an order
Recording of tracking numbers provided by the transport company
Validation of shipped items by reading the identification barcode (SSCC: Serial Shipping Container Code)