«Toucan-WMS Shop» for your point of sale inventory management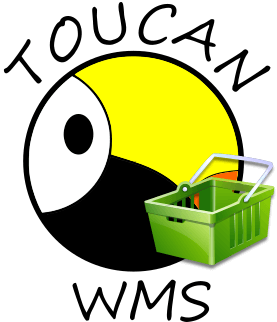 «Toucan-WMS Shop» is the WMS software dedicated to stores and retail businesses that have to manage throughout the day the state of their stocks and the replenishment of their assortment in order to avoid their customers the view of empty shelves.

The most common store management software (including a cash register system) does not offer efficient tools to manage stocks, especially when it comes to processed food items with a very limited use-by date. In this context, food ordinances are strict and require flawless traceability: tracking the supply of raw materials and manufactured products, labeling with production date and expiration date, identification of items to be withdrawn from sale, etc.

«Toucan-WMS Shop» helps you do your inventories, follow your stock levels, your sales and your ordered goods in a very effective way by means of mobile wifi barcode readers.


«Toucan-WMS Shop» allows the efficient treatment of the specific aspects of points of sale (POS):
Permanent inventory (inventory management which consists in having the stock status available at all times)
Differentiated management of goods purchased by the retailer and goods on consignment
Preventive alert informing of the future stock shortage of a reference
Automatic orders to suppliers to facilitate the re-stocking of the store and avoid stock outs or overstocking
Management of unsold products
Management of use-by dates