«Toucan-WMS Starter» for small business
With «Toucan-WMS Starter», who can do more can do less !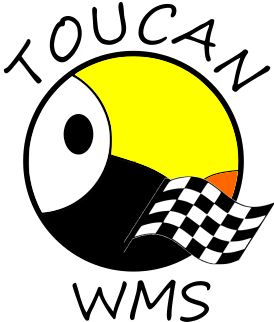 «Toucan-WMS Starter» is the version of Toucan-WMS specifically adapted to be the WMS software for small businesses.

For a small company, the choice of its WMS software is particularly delicate: it is necessary to have a simple system which does not slow work down with a multitude of useless features, and that is able to evolve and adapt to future needs.

Whatever the field, starting a new business always involves a number of challenges. One of them, and not the least, is to succeed in financing your production tools with a very limited budget.

«Toucan-WMS Starter» answers to these issues by offering a scalable system based on a «step-by-step» implementation that grows with your business: At first, Toucan-WMS can be a simple picking software limited to order preparation, then the solution can be gradually augmented to become a complete WMS software offering all the necessary tools to manage a warehouse.



The staged approach of «Toucan-WMS Starter»
Thanks to the modular architecture of Toucan-WMS, «Toucan-WMS Starter» implements a strategy that keeps initial costs low based on the following aspects:
A step-by-step (incremental) deployment limited to essential functionalities
A light configuration limiting the number of users
A startup that does not require investment in an IT infrastructure, an Android phone is enough
A software that can work in standalone mode without integration with an ERP
A low monthly cost that is easy to budget


Should I start with «Toucan-WMS Starter» or directly with Toucan-WMS ?
You select «Toucan-WMS Starter»...
If your small business has increased its order and inventory volumes to the point where it exceeds the processing capabilities of paper-based procedures
If you plan to reduce the number of picking errors by introducing the use of barcodes
If you simply want to reduce the time spent on order fulfillment by using mobile terminals to optimize the operator's picking path
You select Toucan-WMS if your needs go beyond simple order preparation and require more sophisticated features (packing, SSCC management, shipment tracking, etc.).


If in doubt, contact us for a no obligation consultation...


Who is «Toucan-WMS Starter» for?
All start-ups that have to manage a logistic flow
Auto-entrepreneurs, micro-entrepreneurs and micro-businesses active in e-commerce, online sellers, online stores, B to B or B to C
Small and medium-sized manufacturers who operate a small warehouse
Cash and carry type companies